creative . unique . fun . Magical
we do things a bit differently around here
We break away from tradition and love adding little creative twists to your photographs, if you think we might be a good fit for your wedding and are looking for two chilled out humans to document your day in a fun and relaxed way with some creative flair to boot then scroll down and fill out the contact form, tell us about yourselves and all the fun things you are planning.
Your Wedding
is one of the most important days of your lives. Finding a photographer that will document the day the way you want and envision it is really important. Your photographs will be one of the lasting tangible pieces left from your wedding day, they will be the images that you look back on, pass down to generations, laugh, cry and swoon over. Its so important to pick a photographer that you vibe with not just on style but on personality too ( you're going to be spending a lot of the day with us)! We love bringing a different angle to wedding photography and making some serious magic with couples, we do things a bit differently and embrace the creative freedom that couples allow us, its not traditional or everyones cup of tea and thats ok. check out our adventures to date and have a scroll through the gallery below!
Click play to see some of our favourite love stories to date!
YOUR STORY TOLD IN ITS ENTIRETY
No two weddings are the same, we love the differences in every couples stories. We love getting to know couples on a deeper level, finding out all your quirks and all your idiosyncrasies that make you unique. From getting ready to throwing shapes on the dance floor and everything in between, it's all about documenting your story in the most honest, creative, unique and fun way we can.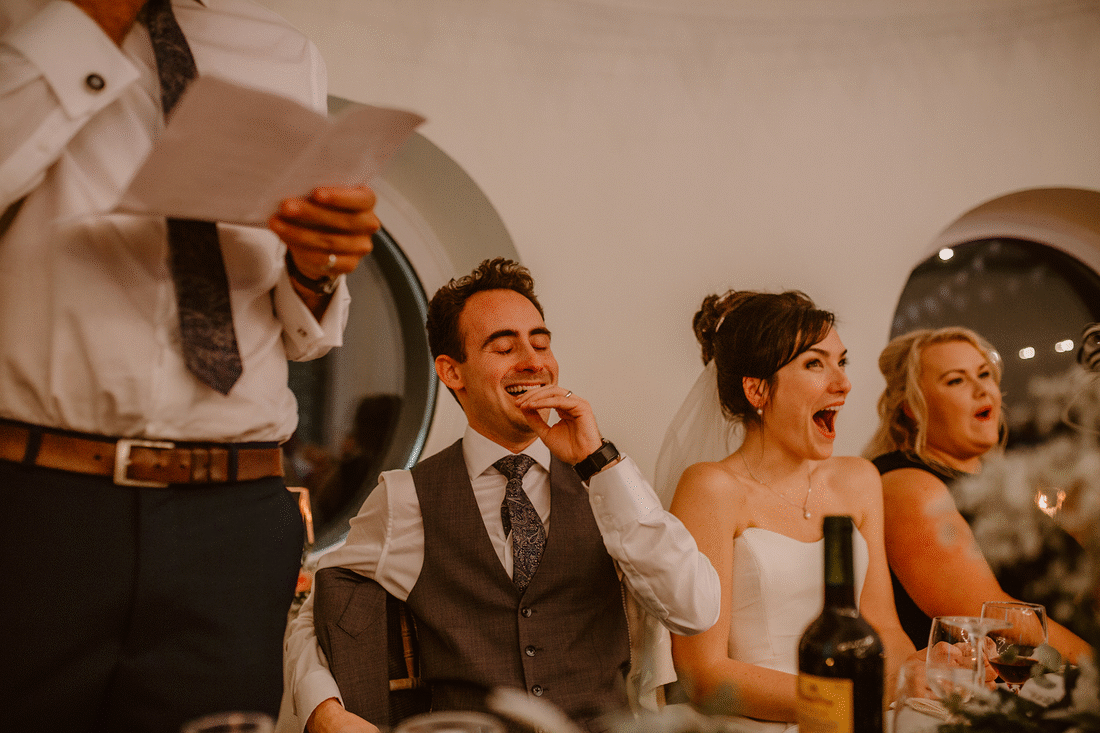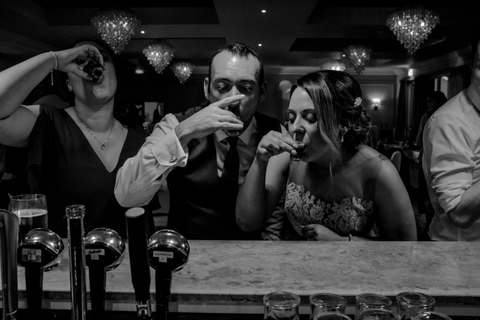 moments matter
We love to create iconic and emotionally charged images, The majority of your wedding day is jam packed with people interacting, moments, tears, nerves, joy and laughter, thats what we truly love about weddings. Those moments are so incredibly important and thats what we focus on for pretty much the entire day. The way you hug your granny after the ceremony, your best friend wiping a tear from your cheek, your family member that traveled half way across the world just to celebrate with you getting totes emosh during the vows, your squad in kinks of giggles, that joke your best man totally promised he wouldn't make but did….they all matter!
length and breadth of this island…and beyond!
We love this awesome island we live on and we love the incredible array of wedding venues it has to offer, we have photographed weddings all over the North & South of Ireland. From The Arcadia in Portrush to gloster house in offaly we love venues with personality and a little bit of a difference! From the urban wonders to the great outdoors we search for interesting perspectives, pockets of light and make use of every inch possible! Wether you're planning a great big bash in a grand ball room or sipping cans by the campfire with your squad we want to capture your story.
YOUR WEDDING, YOUR WAY
We want to create art with you and have every ounce of your being captured in it.
Our approach to wedding photography comes from the heart, we don't want to be just another vendor on your checklist because truthfully our best work comes from working with the couples that we have made a true and honest connection with. We want to be your Bffs and for you to be insanely excited about the entire experience. we invest in our couples wholeheartedly and we want to be so much more than just a photographer to you. there is a real magic that happens when couples see us as so much more than just a vendor, the freedom of that connection allows us to create and collaborate with them, making seriously memorable images. We bring a relaxed, creative and candid presence to allow you to focus on your day and enjoy it. We aim to capture the story of the day as it unfolds naturally and we'll not make you pose awkwardly for shots (because lets face it that makes us feel awkward AF!) We'll gently guide you if needed but usually we just hang out, go exploring, have a laugh and let the two of you be yourselves.
OUR COUPLES
WE LIVE FOR THE REAL PEOPLE. FUN COUPLES WHO ARE LAID BACK AND DON'T TAKE THEMSELVES TOO SERIOUSLY. WE LOVE DETAILS, ALTERNATIVE VENUES, ROCKIN' AFTER DOS, ADVENTUROUS COUPLES, TATTOOS, BEARDED FELLAS, GEEKS, THE QUIET AND THE LOUD, BOHO BABES AND COUPLES MADLY IN LOVE WITH EACH OTHER WHO LIKE TO GO AGAINST THE RULE BOOK.
IF YOU'RE WILDLY IN LOVE AND ALL ABOUT MARRYING YOUR BEST FRIEND, DON'T MIND GETTING YOUR SHOES DIRTY OR RUNNING BAREFOOT, DANCING IN THE SUNSET, WINDSWEPT MOMENTS, DON'T CARE FOR STUFFY POSED PHOTOS, LIKE HAVING THE CRAIC AND are READY FOR THROWING SOME SHAPES ON THE DANCE FLOOR, I THINK WE'LL HAVE A BLAST, LETS DO THIS!

We only take on a limited number of weddings each year so that couples get a truly bespoke and creative service with 100% of our energy. Popular dates do book up quickly so get in touch to see if we are available!
Sounds like a good fit? Great we can't wait to hear all about your plans!
If you fill out the form below and tell us about your plans we'll get back to you ASAP with some information of what we can offer you
Want to see some real weddings?
Latest from the blog
The best way to see how we work is to check out some real weddings from blog below!