Arcadia Portrush Wedding A windswept love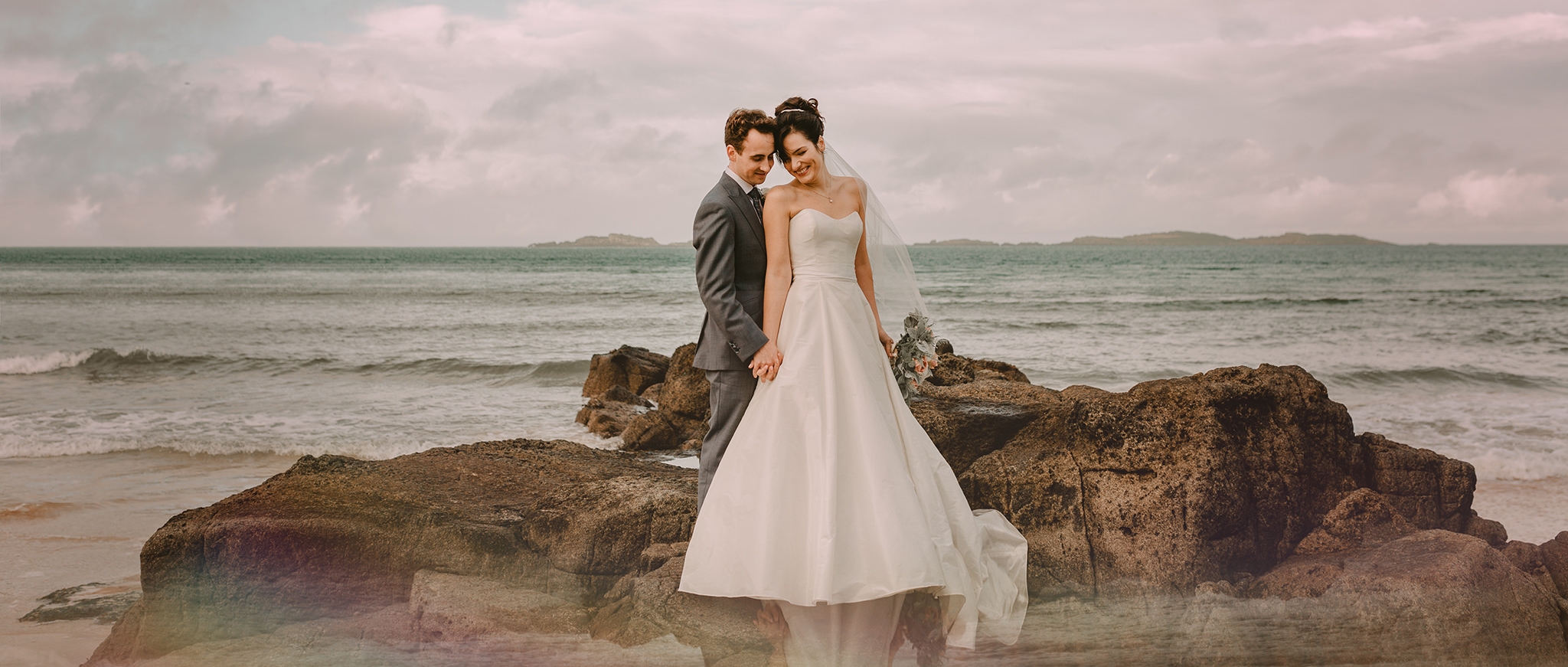 Never have I come across a happier couple, Colette's smile is so infectious and Adam's facial expressions hide no emotion. These two beautiful people wear their hearts on their sleeves and most definitely live to enjoy every moment. Storm Brian may have been in full force on their day but that didn't stop anyone from having the best time!
Adam & Colette got married last September in the Arcadia, Portrush, which is a beautiful old building right on the seafront on East Strand. They had their ceremony in the Good Shepherd, Ormeau Road, with close friends singing and providing gorgeous accompaniments on piano and guitar! They chose The Arcadia, Portrush, because of its chilled atmosphere, the ability to put their own stamp on the day and of course the epic scenery! Portrush is also very special to them both as this is where Adam proposed! This was my first wedding at The Arcadia and I really hope it's not my last, I absolutely loved the venue, the staff were so helpful, the atmosphere was perfectly intimate and relaxed and I mean the beach speaks for itself!
Adam and Colette pretty much did everything themselves and their personalities shone through the entire day. Friends and Family united to add special touches to the day with performances to baking and even hair styling everyone had a part to play.
These two lovebirds are actors and they gave everyone a show by not only having the first dance but then also getting up to sing the first song together... which actually turned into a mini concert that had Mr Beardy and I rocking out to ( I've seen the wedding video I am clearly rocking out!!)
From start to finish the theme that ran through the day was happiness, with guests travelling from all over the world everyone was full of belly laughs and utter joy for this beautiful couple. One of the stand out moments had to be the Best Man speech, or should I say Best Men. Adam had two best men and they performed what can only be described as the most incredible double act stand up show ( check out the gif!).
I love documenting weddings at alternative venues and Arcadia, Portrush did not disappoint. This alternative wedding venue offers the most incredible views over Portrush, the interior is a mix of old and new textures and the staff are amazing. An intimate setting on the North coast of Northern Ireland, where couples can most definitely put their own stamp on it. If you are a couple looking for a venue with a little bit of a difference then I would highly recommend holding your wedding at the Arcadia Portrush, it's absolutely beautiful!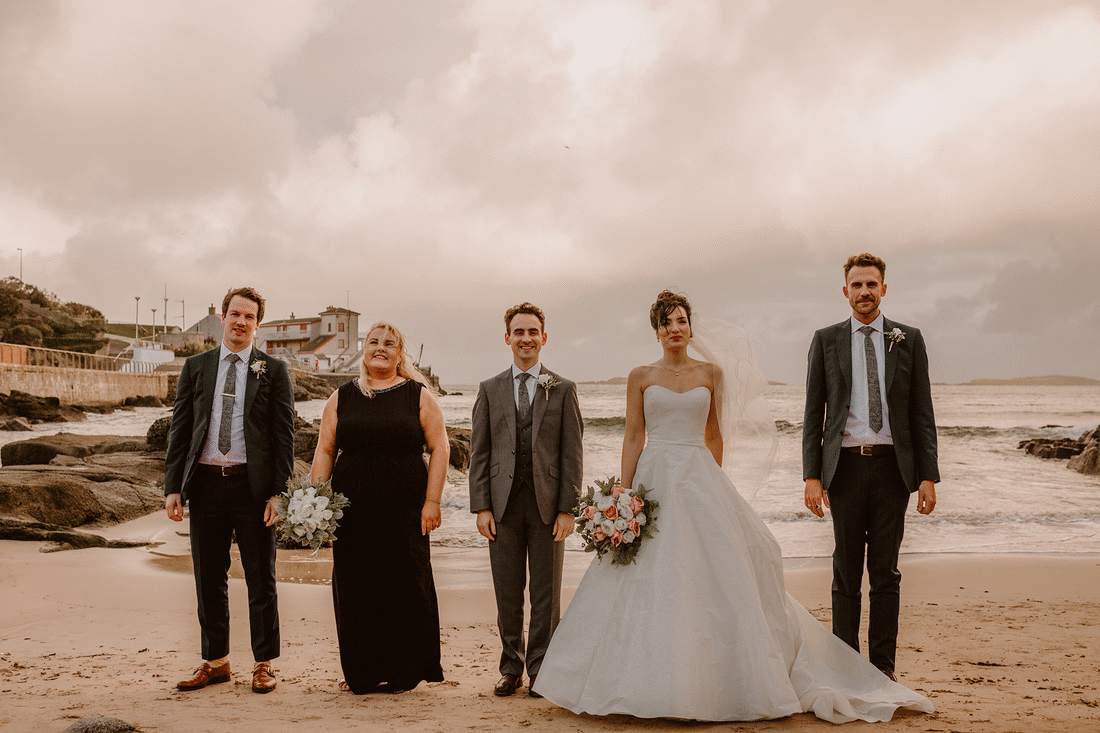 Adam & Colette thank you from the bottom of my heart for letting me capture your incredible day, from start to finish it was a blast!
Christin xx
If you would like to book me as your wedding photographer or find out more,
send me a message!