A typical wedding day
what is it that we actually do? how do we APPROACH a wedding day and what can you expect from us? At the heart of everything we do, we like to focus on telling your story the way it happens, we let the day unfold naturally and try to intervene as little as possible. We decided, being visual people to just show you how CERTAIN parts of the day look for us and what we get up to!
Check out Maeve & Chris' full story from their Tullyveery House Wedding
Getting Ready
we like to start the day with getting ready, typically we arrive around 2 hours before the ceremony, this allows us the time to get to know your tribe and for them to get to know us. We don't dictate during this portion of the day and just document the story as it happens. Sometimes couples like us to photograph details and specific moments ( like first looks with parents/bridesmaids etc) so if that's the case we just ask couples to let us know that they would like this captured so we don't miss it! we also like to build the storytelling at this stage of the day so don't mind us if we pop outside to get some more images of the scenery! If you're planning on giving gifts to your other half, we ask that you leave opening these until we arrive ( we know its hard to not open them the moment you wake but its so lovely to be able to document your reaction while opening them!)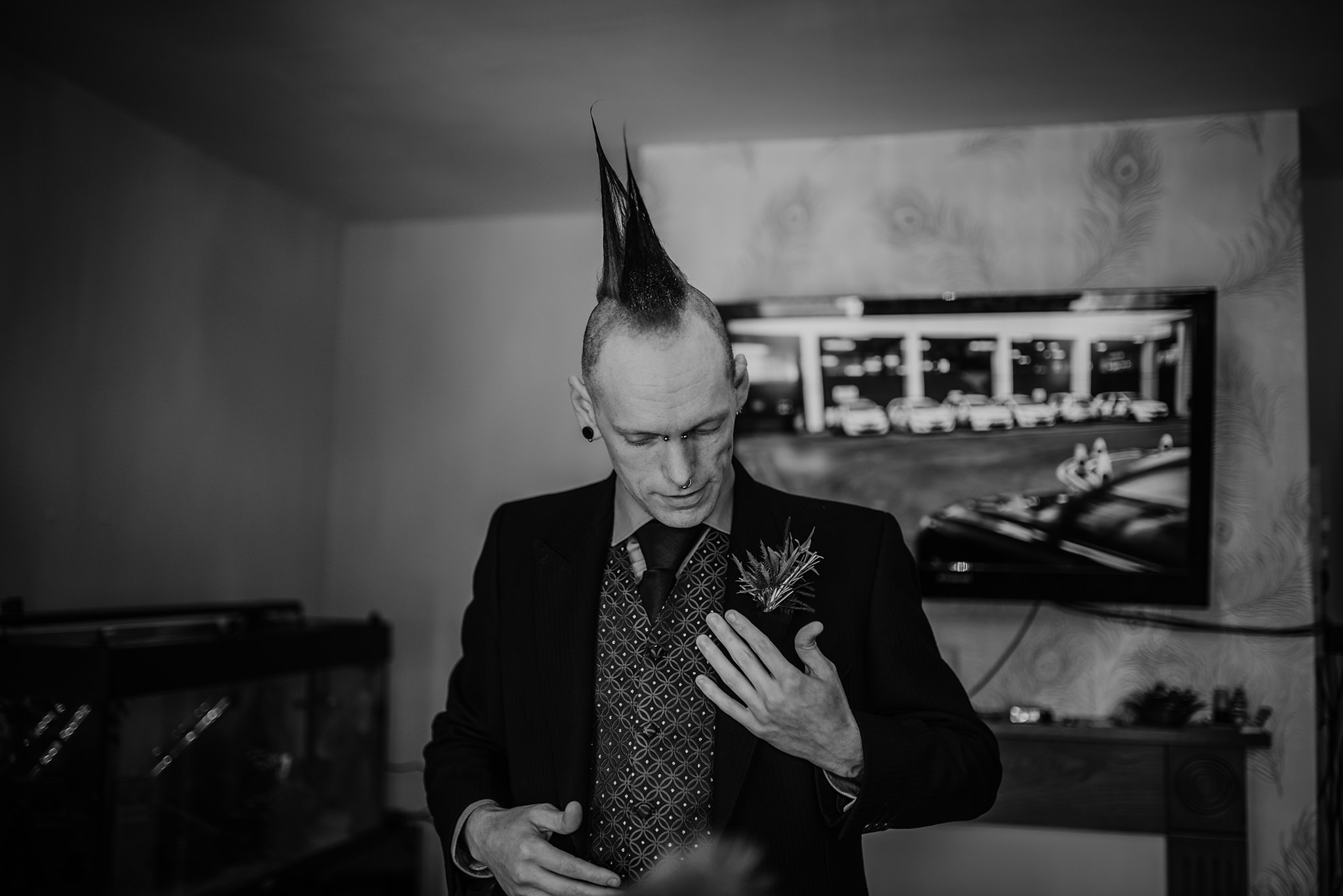 The I do's
The reason why we are all here, you're about to do the thing and say those magic words in front of your most important people that will make you a married a couple! Each ceremony is DIFFERENT but no matter what way you are getting married we aim to be discreet and respectful during this portion of the day. the fact that there are two of us allows us to document the ceremony from multiple angles without having to move very much, so everyone can focus on you doing the all important thing!
You did it!
At this stage, we like to give couples some time with their guests so that they can excitedly hug it out and squee over the rings and outfits! Even if they DIDN'T plan it, most couples will end up doing some sort of RECEIVING line, if your're planning on having confetti after the ceremony just give us a heads up so we can get into position
Your Tribe
depending how much travel is needed to get to the reception we like to get any formal family images done at this point in the day, we spend around 15-20mins on these before everyone starts making a beeline for the Bar! This is one of the only parts of the day where we will ask everyone to look at the camera and smile, we might throw some fun curve balls in to mix it up for you!
Just the two of us
depending on timings of sunset and available light we usually go straight into a bit of time for just the two of you for your couple portraits. We ask that you give us at least 30mins for these, and we cant say it enough the more time you are able to invest in this portion of the day the better your images will be. We usually explore the grounds of your venue or another location if thats what you have planned. we go on a little adventure, have a giggle and give you the time to just enjoy some breathing space together
Did he just say that!
Time to be called for dinner! At this point if speeches are happening we document all the terrible jokes, embarrassing stories and cheers from your guests. we practice our stealth ninja moves during this part to get the best reactions! if you are cutting a cake we'll also photograph that as it happens naturally
Party time
Its time to let your hair down and hit the dance floor! We love this part of a wedding, there is a shift in the vibe of guests and everyone is super happy and ready to throw some shapes on the dance floor… and we will be right there with you, we love a good boogey!
want to see some more real weddings? check out these love stories!