North Coast Adventure Engagement | P&S
When Pearl contacted us about organising a once in a lifetime trip to Ireland with the possibility of going totally all out on an engagement shoot on the North Coast our ears perked up and we knew we had to be involved! Her free spirited and carefree vision perfectly aligned with ours and throughout our many conversations we planned the most perfect adventure engagement session for them!
Pearl & Surein traveled from Singapore to spend some time in Ireland celebrating their engagement before they get married later this year. These two love to travel and Ireland was one of the places that had always been on the bucket list for them! They have a really incredible love story of long distance love that spanned the globe over the last few years and seeing them together now just melts our hearts, the love is just wirtten all over their faces!
A big thank you to Jayne Morris for the stunning bouquet!
Click play to see their highlights slideshow or scroll down to see some of our favourite images from their adventure!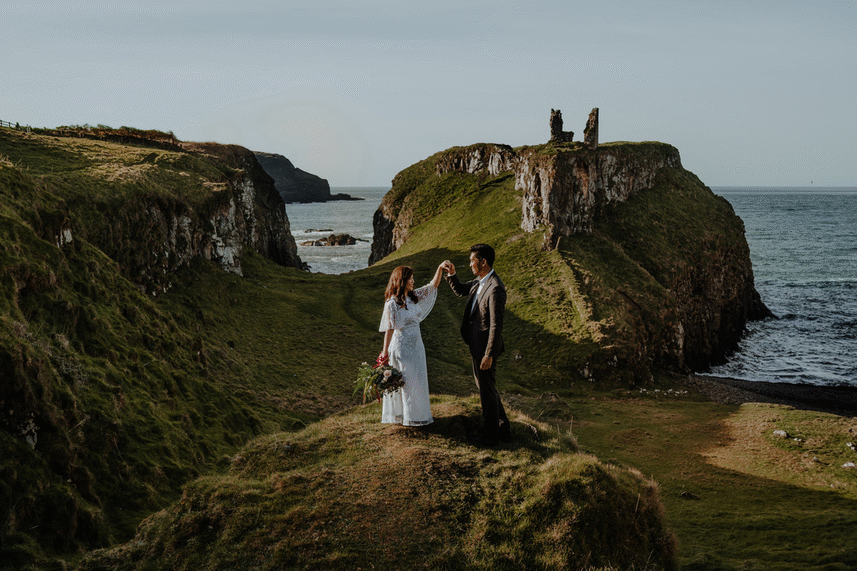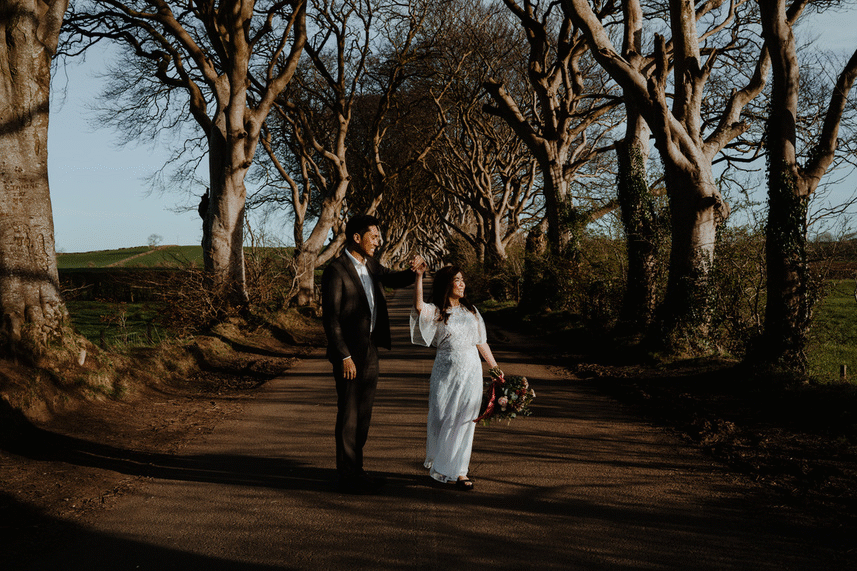 loved Pearl & Surein's adventure session? Here's some more adventure love stories
Planning an adventure or elopement to Ireland? we'd love to hear from you!
keep up with our latest couples adventures on the gram!